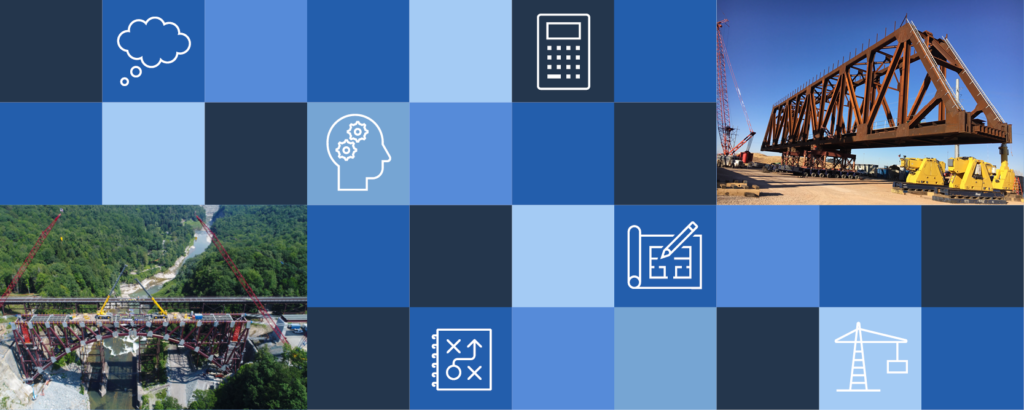 Balancing Project Demands and Resources Through In-House Construction Engineering
Balancing Project Demands and Resources Through In-House Construction Engineering
https://www.americanbridge.net/wp-content/uploads/Engineering_Header-1024x410.png
1024
410
American Bridge
American Bridge
https://www.americanbridge.net/wp-content/uploads/Engineering_Header-1024x410.png
In the construction industry, general contractors (GC) have seen rapid changes with innovation and alternative project delivery methods like Design-Build, Construction Manager at Risk (CMAR), and Public-Private Partnerships (PPP or P3). These trends have led many companies to reevaluate their business approach to manage project demands and resources.
Most GCs don't provide engineering services, instead opting to outsource to third-party consultants. However, with the need for complex construction engineering increasing, GCs are evaluating the benefits of bringing those services in-house. Alternative delivery models are gaining steam with owners who want to team with a GC who is efficient, flexible, and safety-conscious. Having an integrated construction engineering group gives a GC the advantage by developing talent in-house, leading to a more efficient means and method execution that best fits the company and owners. This has led to greater competition between GCs and how they use their resources and choose their teams.
Construction Consultant Engineering
Complex projects, including rehabilitation work on the nation's aging infrastructure, require expertise in specialized fields such as civil, structural, mechanical, or electrical engineering. Because of this, the industry has seen a rise in third-party consultants who are strictly performing construction engineering services. This growing market contrasts with the traditional consulting engineers, who typically focus on the planning and design of a structure. Construction engineering consultant firms are experts with the construction of infrastructures including means and methods development, sequencing, temporary works design, and equipment mobilization.
Services of a Construction Engineering Staff
Construction engineering services staff should be well versed with means and methods solutions, industry design standards, construction codes, construction practicality and efficiency, and structural engineering analysis to optimize cost, production, and schedules. The services of a construction engineering group will vary based on the individual expertise and direction of the company. Whether a firm is looking to bring engineering services in-house or use third-party consultants, it is a good idea to identify capabilities that will complement estimating and operations. The capabilities could include:
Construction engineering

Construction stage analysis and planning
Structural adequacy checks
Geometric control

Lift planning

Specialized equipment selection (e.g., cranes, hydraulic ram jacks, strand jacks, winches)
Equipment layout
Heavy-lift rigging design

Temporary works design

Falsework
Trestles
Structure jacking
Cofferdams
Earth retention
Concrete form design
Access design

Engineering controls for safety
Naval architecture

Barge storage
Bridge float in/out
Crane barge charts
Crane barge walk on/off
Barge outfitting and assembly plans

Demolition planning
Site-development layout
CAD support services

Shop and erection drawings of internally designed elements
Details of erection drawings
Three-dimensional means and methods studies

Field support

Engineering field support for construction engineering

Design-build project constructability coordination support
Outsourcing vs Insourcing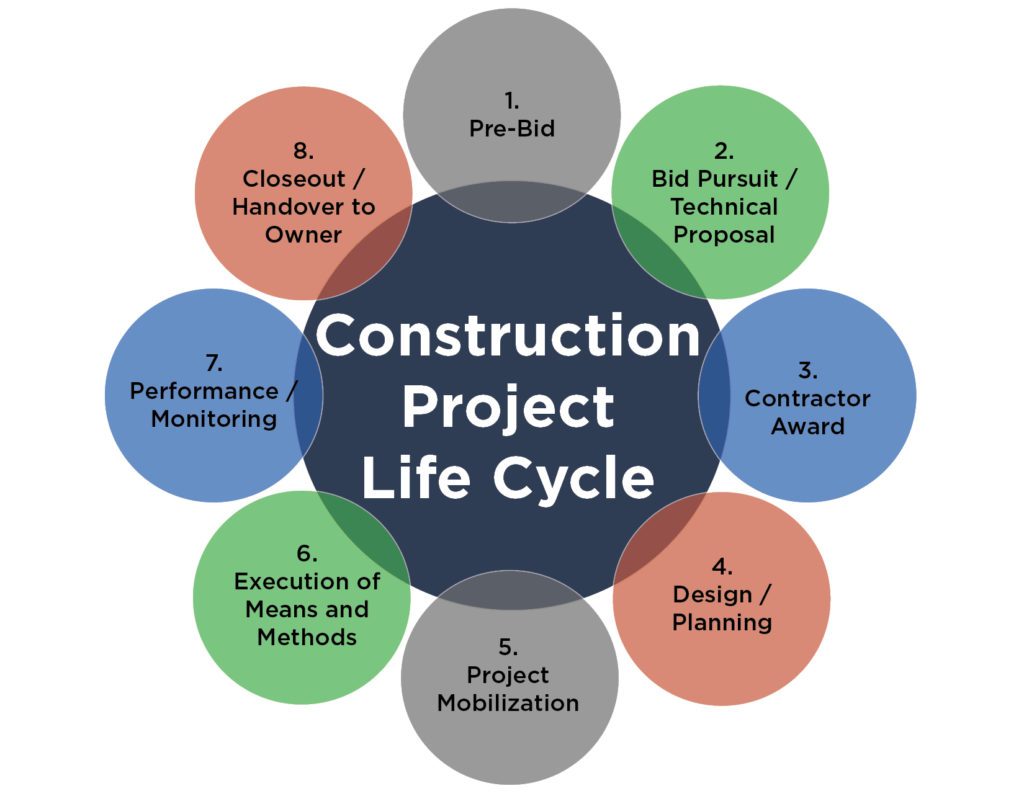 So how does a GC determine whether insourcing or outsourcing construction engineering services is the best long-term solution? The key is to understand the expertise, availability, cost, and project oversight needed for the project life cycle.
Expertise
Before the pre-bid stage of a pursuit, a GC needs to understand what resources are internally available, and what expertise they may need to outsource. If a GC has the in-house capabilities or is looking to develop a team to perform construction engineering, several advantages can be recognized. By staying in-house, a GC could realize a more efficient pursuit and project lifecycle. Having internal expertise can lead to reduced design time, costs, training, and better control of safety and quality.
If the pursuit is outside a GC's skillset, utilizing a consultant with specialized expertise removes the responsibility of those functions from a GC's team, allowing them to focus on project aspects that align with their experience. A third party can also bring in an outside perspective, help with meeting deadlines, and may have more resources leading to greater efficiency. If a GC will be utilizing specialized expertise on multiple pursuits for the foreseeable future, then it may make sense to develop or hire that skill set. However, the GC will still need resources to manage and provide direction to the third-party firm in order to obtain a desirable solution that aligns with the intended means and methods of the GC.
Unlike a typical contractor's engineering staff, American Bridge Comapny's (AB) in-house Engineering Services Department provides full-service construction engineering, including sequence analysis and temporary works design. This substantially reduces the use of third-party construction engineering consultants. However, there are occasions when the group does outsource to consultants for an additional opinion or a check and balance.
On the BNSF RR Truss Bridge Over I-235 in Oklahoma City, Oklahoma, AB utilized Self-Propelled Modular Transports (SPMT) to move two truss spans to the installation site. AB developed innovative means and methods to successfully complete the project; however, brought in a consultant as a check and balance. The team decided it was beneficial to obtain an outside opinion to provide the best overall solution.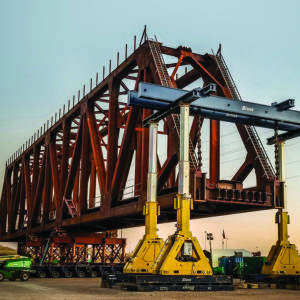 Availability
When a GC is identifying upcoming pursuits, leadership will need to evaluate the frequency and availability needs for construction engineering resources. Resource availability should be understood during the project lifecycle. Throughout the pursuit process, engineering will need to work closely with operations and estimating to determine a solution that the GC can perform and that meets the owner's requirements. During the project, the engineering team will also need to be available to quickly respond to on-demand project changes. In-house staff often have a better understanding of operations and procedures and are able to adapt to changes quickly, especially if the changes are unexpected.
On the other hand, third-party consultants can free up a GC's resources to focus on other project aspects. However, GCs may face challenges with availability due to variable procurement timelines and on-demand changes during a project. Another factor to consider is a consultant's smooth integration with the company. Finding the right engineer that is available to a GC might be a challenge. A consultant can be the difference between winning or losing a pursuit and to the ability to make efficient changes throughout the project. Therefore, it becomes important to determine teaming efforts and the scope of work early to allocated resources with enough time to dedicate to a project.
Costs
There are several factors that contribute to costs, whether insourcing or outsourcing. These factors include expertise and availability, and software and technology proficiency. Understanding a project's scope of work is essential to eliminating scope creep associated with cost increases. If a scope is fully understood the appropriate personnel can be allocated to the project with enough hours.
When determining the cost-effectiveness of bringing construction engineering in-house, software and technology costs, overhead, and work efficiency should be considered. Software and employee training is a significant initial cost and time investment. Construction engineering requires specific software to analyze designs and perform calculations. Employees must be properly trained on how to use the software to perform work efficiently and with a high degree of quality. Without sufficient training or knowledge of how to use information accurately in the software, serious mistakes could be made leading to lost time.
If a GC doesn't see the need to utilize a specific type of design software in the long term, then an investment in software and training may not have a high return. However, these costs could also be offset by the GC's cost for engineering oversight. If a third-party consultant doesn't integrate well with a GC or understand the scope to develop the appropriate means and methods, direct costs will increase due to redesign.
While AB has always had an in-house engineering department, an evaluation was performed to compare AB's group with three firms that could be direct competitors. AB performed calculations encompassing total costs of work, pursuits, and overhead. It was determined that a cost savings would be realized by performing services in-house during the pursuit and project phases, even with an initial investment in various structural engineering software and training. This evaluation further reinforced AB's business approach to align with the needs of owners in the industry.
Project Oversight
Project oversight and communication occur simultaneously throughout the pursuit and project lifecycle. When determining whether to use a third-party consultant or bring services in-house, communication efficiency is a critical consideration.
Having in-house resources allows for better project oversight control and efficient communication between operations, estimating, and field staff. Teams that are aligned and have a vested interest can lead to better communication, resulting in improved project control procedures and efficient task turnaround times.
Since a third-party consultant may not be in direct contact with the client or on-site project team, a GC needs to make sure that the appropriate information is being filtered to the correct channels. Dedicating a person with consultant oversight may free up additional resources. However, oversight and communication challenges can arise when making sure that the design is practical for the on-site team and client. When using a consultant, a continuous collaboration of advanced construction engineering and construction ingenuity must occur between all parties.
Just because a design works on paper, doesn't mean it is the most efficient or effective method in the field." – Nick Greco, VP Engineering
Making the Decision to Keep Construction Engineering In-house
After taking into consideration the company direction, expertise, availability, cost, and project oversight required to meet project demands, AB found it valuable to maintain an in-house engineering services department. The department is staffed with highly technical engineers that have developed through AB's Operations Department as Co-Ops, Field Engineers, Project Engineers, and Project Managers. This hands-on experience, coupled with each individual's technical capabilities, allows the in-house staff to complement Operations to develop means and methods solutions focused on construction efficiency. By turning technical ability into construction practicality the team can lower project cost and risk. The in-house staff is completely vested in the success of AB and are not focused on engineering a method to build a structure, but engineering a method to safely build a structure at low cost.
Founded on years of project experience, each member of the Engineering Services Department is well versed in AB owned equipment, field operations, industry design standards, and construction codes; as well as the use of advanced computerized structural engineering analysis and drafting software. AB's engineers are licensed, or can obtain licenses, as Professional Engineers for most project locations in order to provide stamped drawings and calculations.
The staff's technical abilities allow the Engineering Service Department to provide detailed construction engineering support during design-build pursuits and projects. The department works with and provides comments to the designers, in real time, during the design process by building and running parallel analytical structural models.
These models allow the department to tailor the design to our preferred sequence of erection, select appropriate equipment, and integrate required temporary works and any reinforcing to the permanent structure during the pursuit phase. AB's in-house engineers work closely with the Estimating and Operations Department to develop construction plans and temporary works design for all of AB's projects from start to finish. The Engineering Services Department gives AB a competitive advantage by providing advanced construction engineering at a low cost to the company and the ability to work directly with estimating, operations, and field staff throughout the project life cycle.
AB maintains in-house engineering services to explore, analyze, and develop the most innovative, cost-effective, and safest construction means and methods to execute projects and drive down costs.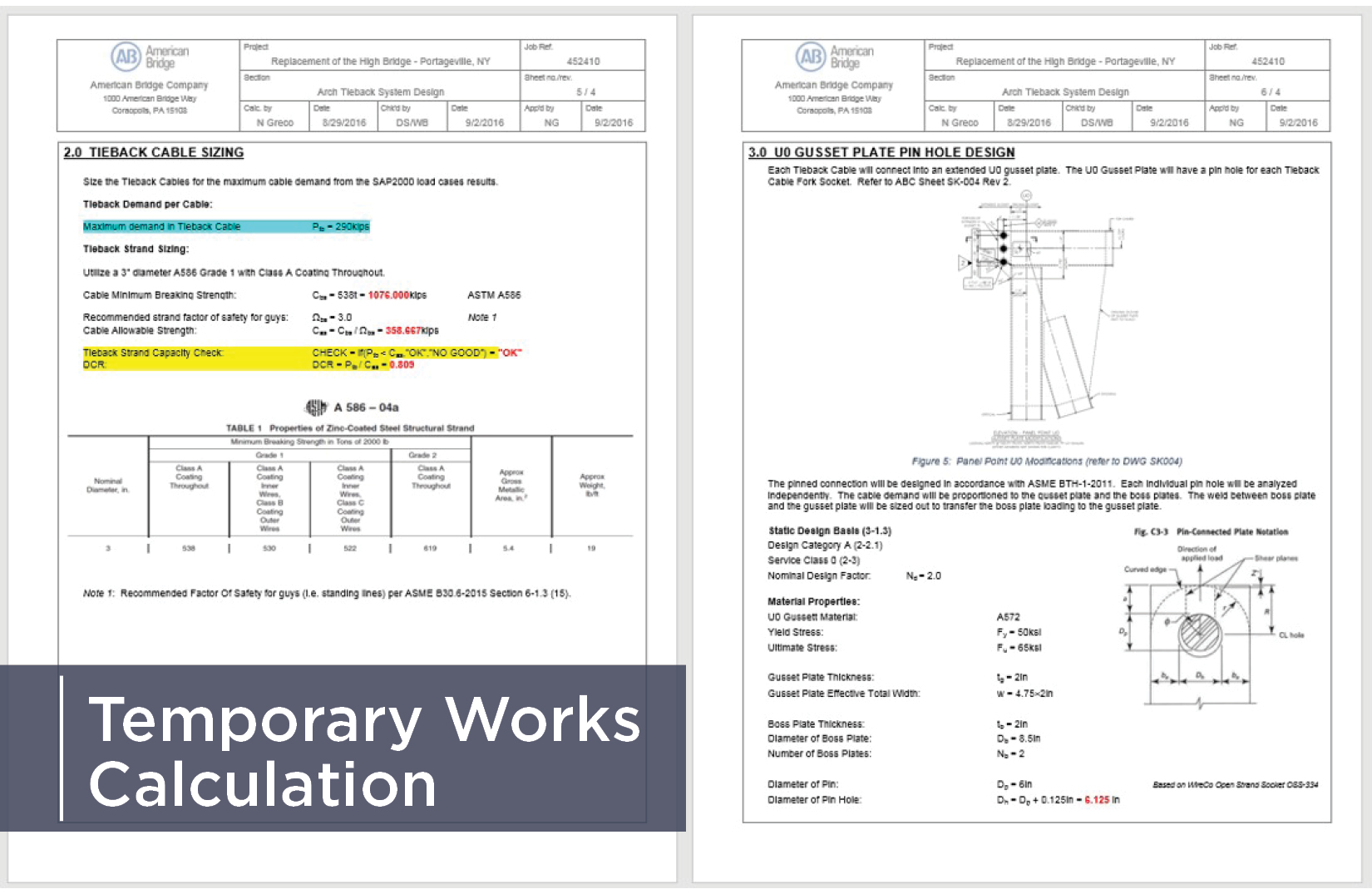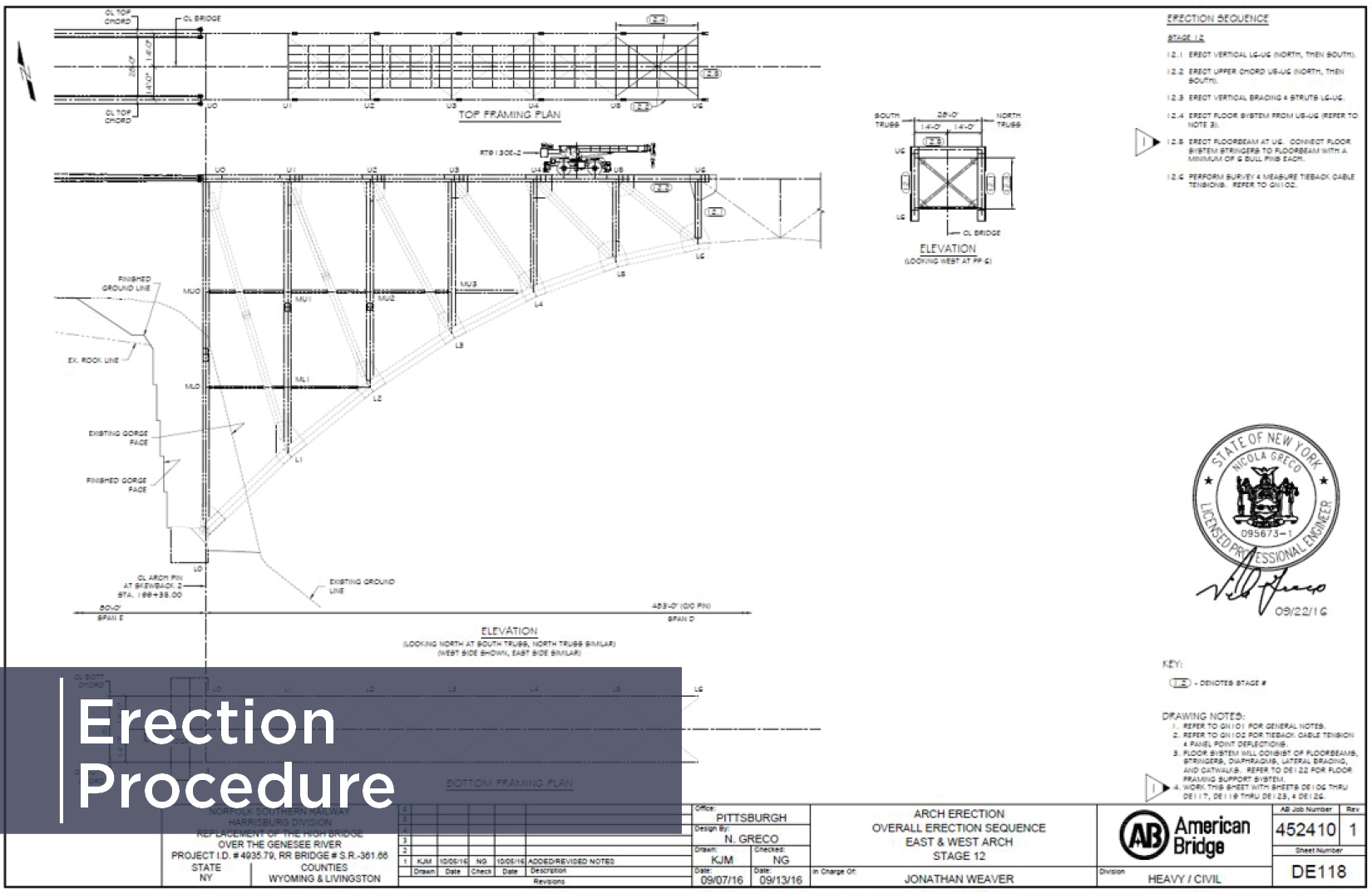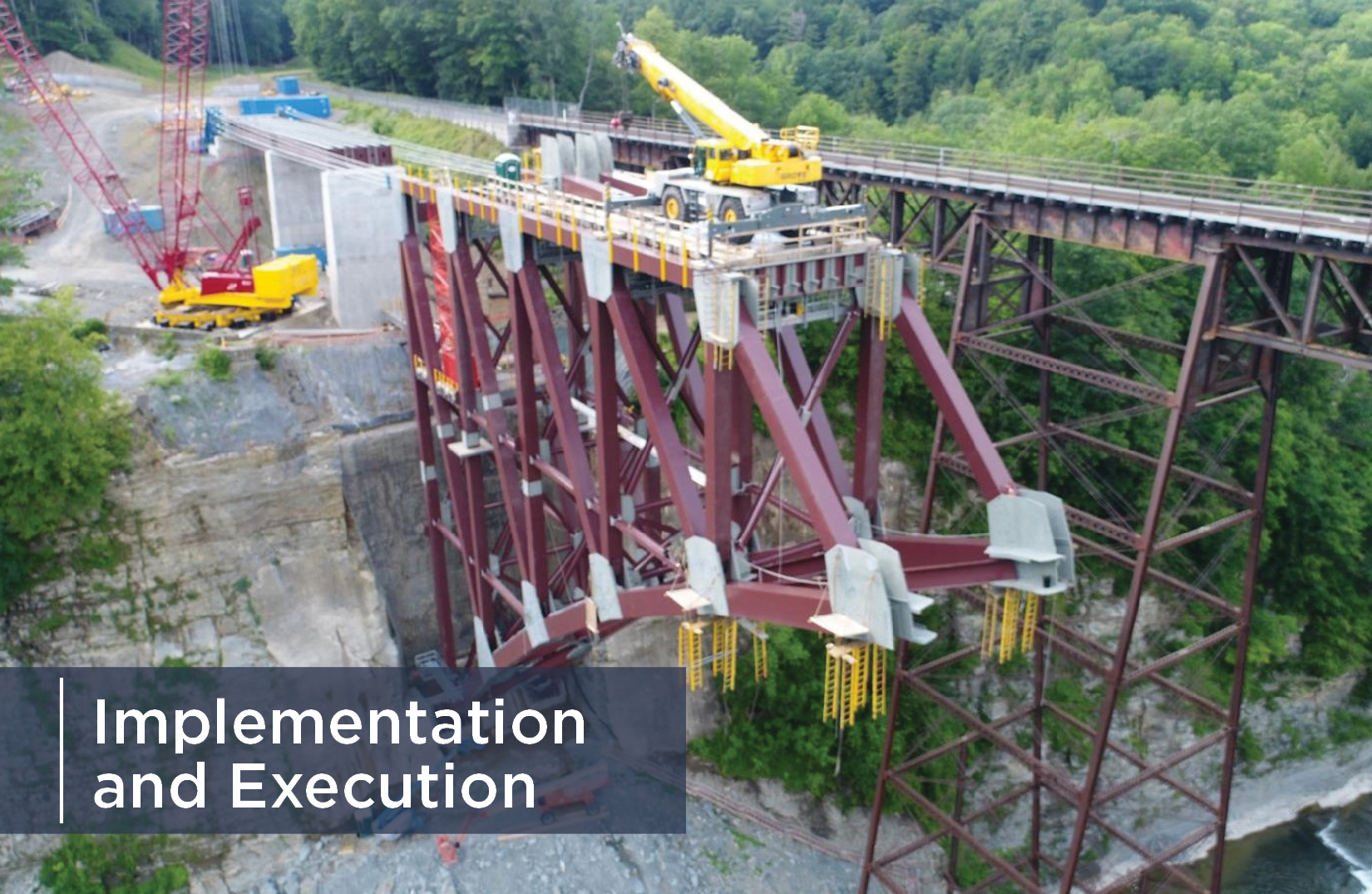 While AB realizes significant benefits to maintaining an in-house construction engineering group, not every GC will have the same needs. Thoroughly evaluating expertise, availability, cost, project oversight, project demand, and company priorities will provide direction in choosing whether to self-perform or outsource construction engineering.